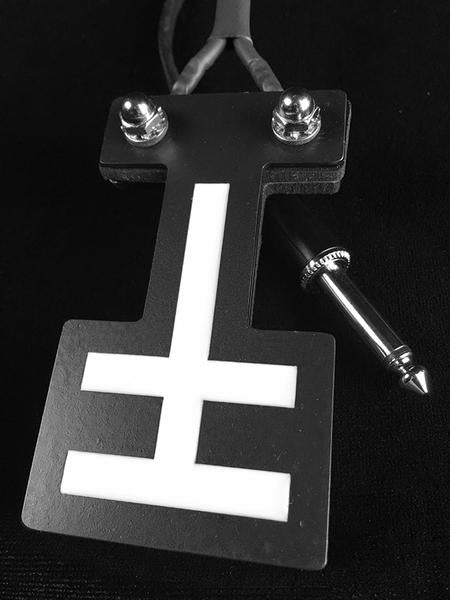 True Tattoo Mini Foot Pedal! "True Foot Pedal" is the newest in the line of innovative, custom tattoo products from True Tattoo Supply!
https://store.truetubes.com/collections/frontpage/products/true-foot-pedal
With it's miniature, unique shape and form, the "True Mini Foot Pedal" body fits perfectly to the artists foot without any bulky sides or excess materials to get in the way. The True Tubes logo inlay is a special resin giving it a classy and slick look while remaining easily wipeable to keep it nice and clean at all times while tattooing.
All True Mini Foot Pedals and components are made in America!
True Mini Foot Pedal size is 3" X 2".
Miniature foot pedal for easy foot placement.
Breaks down for easy traveling.
Made with the highest quality materials.
Plated steel and stainless hardware.
Pedal is setup to use any style clip cord.
Each pedal includes a clip cord style power cord.
Made using stainless and nickel plated hardware.
Anti-slip upgraded solid rubber base pad.
Doesn't use electrical switches making it reliable.
High quality resin logo inlay.
Revised plate gap for less pressure applied with foot.
Low profile for easy foot movement.
High quality phono plug and are assembled.
More ergonomic to reduce leg and back fatigue.
Sourced and manufactured in America!