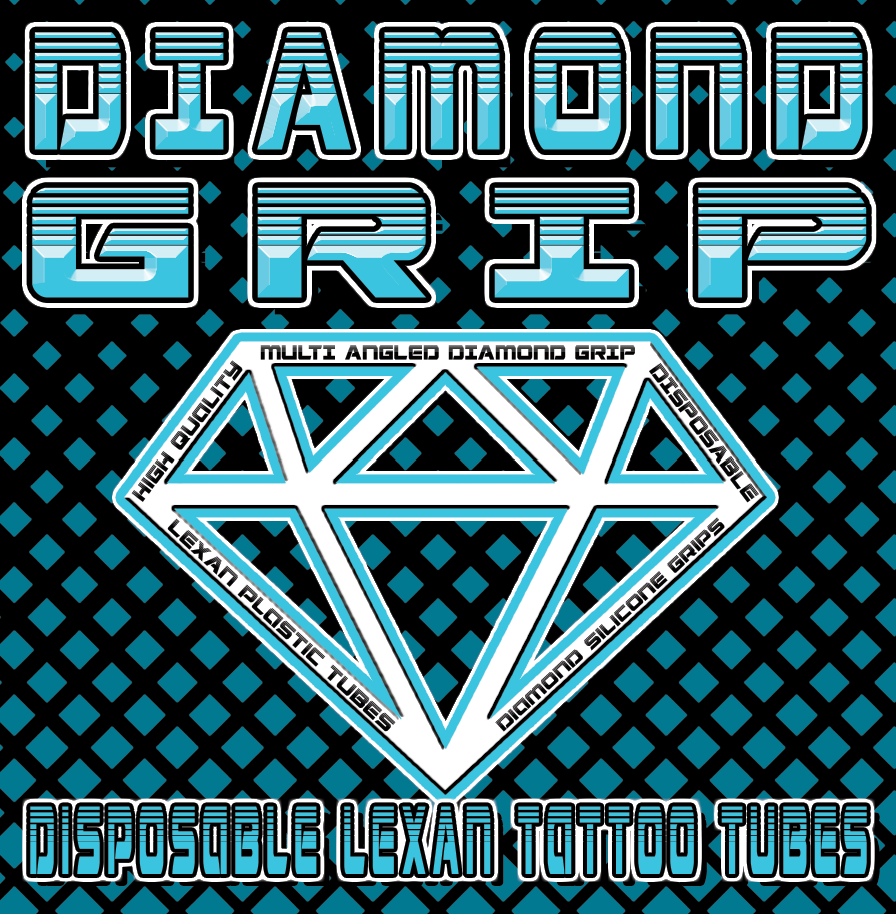 Diamond Grip Disposable Lexan Tattoo Tubes 
Another innovative product from @truetubes the first of its kind in the tattoo industry, Diamond Grip disposables!
Solid diamond shaped silicone grip.
High quality smoked Lexan Barrel.
Comfortable multi-angled diamond grip.
True sticky silicone texture for secure grip.
Form fitting diamond shapes to artist's hand.
High quality true tattoo product.
Round and diamond liner sizes.
5-15 mag shader sizes available.
True tubes logo on each diamond grip.
Completely sterile, disposable and safe.