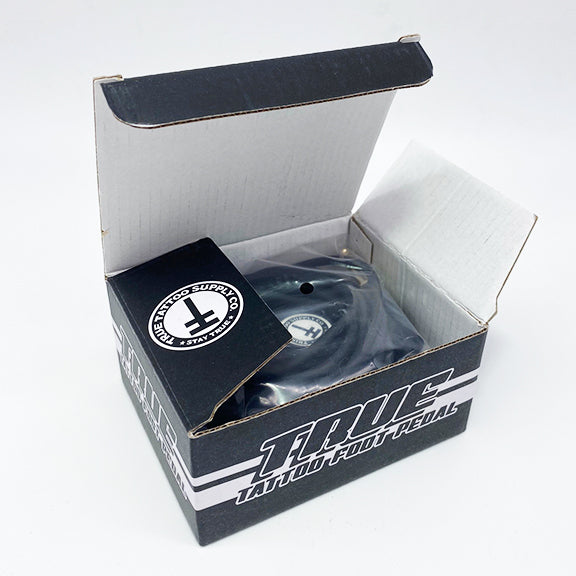 The "True Tattoo Foot Pedal is the newest in the line of innovative, custom tattoo products from True Tattoo Supply!c

The True Tattoo Foot Pedal fits perfectly to the artist's foot without any bulky sides or excess materials to get in the way and comes in a sleek black color with an RCA connection for clean, precise power when tattooing!
True Tattoo Foot Pedal size is 4" in diameter

Small foot pedal for easy foot placement.

Made with the highest quality materials.

Anti-slip upgraded solid rubber base pad.

High quality logo inlay.

Revised plate gap for less pressure applied with foot.

High quality phono plug 

More ergonomic to reduce leg and back fatigue.