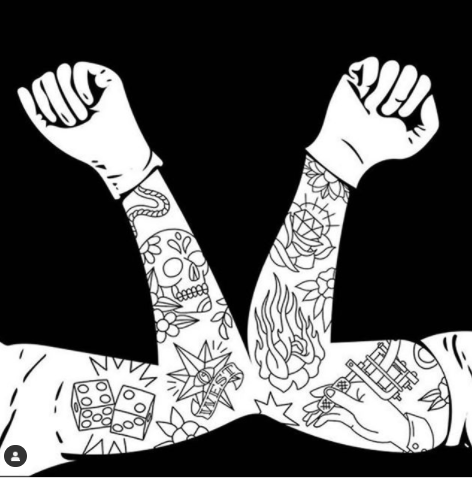 Grab your "Artists Handshake" shirts today!

Tattoo Artist worldwide have been shaking hands this way for decades and now the rest of the world will shake hands like this. During these pandemic times the artists handshake has never been more true and alive! Back by popular demand from the Tattoo community and artists everywhere, we are proud to re-release the Tattoo Artists handshake T-shirts again!

Available on comfy Black American apparel T-shirts.
Sizes: SM - XXL