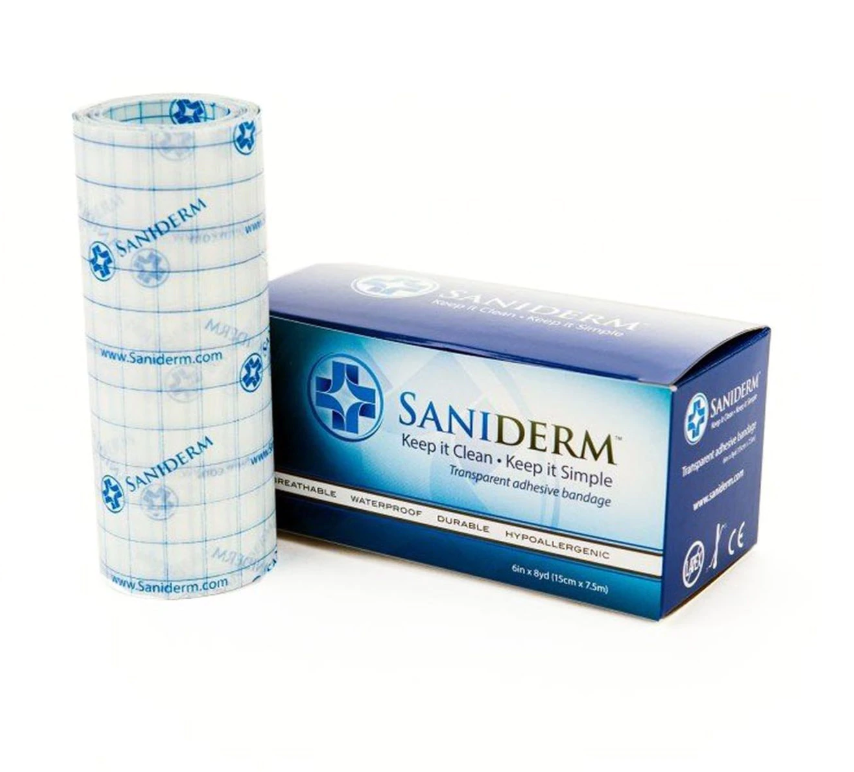 SANIDERM at TRUE TATTOO SUPPLY
The professional tattoo aftercare roll is ideal for in-shop use by the artist.  Simply cut the size needed to fit the tattoo, apply and, if you'd like, send the client home with another piece or two in order to complete the tattoo healing process.  This roll provides up to 60 applications, depending on the size of each tattoo. Give your shop the most professional feel by using professional tattoo aftercare products.
Available in a variety of sizes:
8 inch x 8 yd roll
10.2 inch x 2 yd roll
10.2 inch x 8 yd roll
8"x10" Personal Pack - 3 sheets
6"x8" Personal Pack - 3 sheets
The personal pack contains 3 sheets of Saniderm, pre-cut into pieces – completely healing tattoos approximately 6 x 8 inches in size. Eliminate the mess of lotions and ointments and ensure your tattoo heals vibrantly with this tattoo aftercare all in one kit. Customers report less pain, less itching, and a complete healing time of 4-7 days with Saniderm!