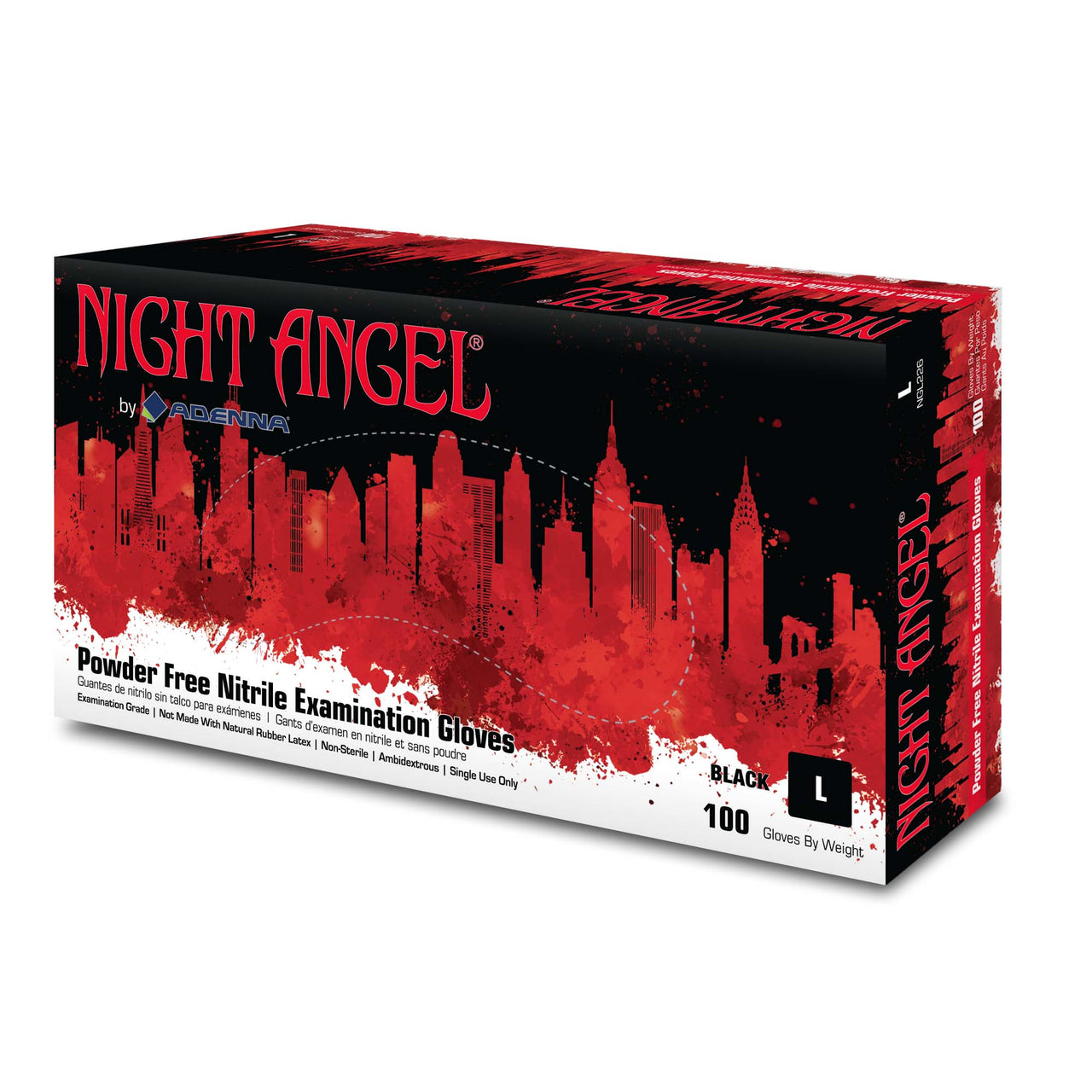 Adenna Night Angel Black Nitrile Powder Free Exam Gloves



Night Angel Black Nitrile Powder Free Exam Gloves are an affordable alternative to natural rubber latex. Using the latest nitrile technology, this glove closely simulates the fit and feel of latex gloves. Adenna black nitrile powder free gloves are fully textured and have great grip. The Night Angel® gloves are softer and more elastic than other nitrile gloves and provides greater dexterity and tactile sensitivity. The black color masks stains, and the chlorinated interior makes them easy to put on, wear and remove. 
Night Angel Black Nitrile Powder Free Exam Gloves feature a full, examination-length beaded cuff,  they are also flexible, durable and comfortable to tattoo in! These black nitrile gloves are powder-free and Sold in a box of 100 gloves by weight. Textured surface for superior grip. Superior puncture and tear resistance. Latex Free. 100 gloves per box, EXCEPT for size XL, these carry 90 gloves per box. There are 10 boxes per case.

Adenna Nitrile Features and Benefits:
Distinctive black color hides stains.
Offers Exceptional Flexibility.
Offers a higher tensile strength.
Allows the hands to move freely and comfortably.
Provides Firm and Consistent Grip.
Fully textured design and non-foaming.
Enable wearers to have a firm grip when wet.
Protects against Type 1 Allergies.
Contains no natural rubber latex.
Powder-free, to help protect wearers and clients.