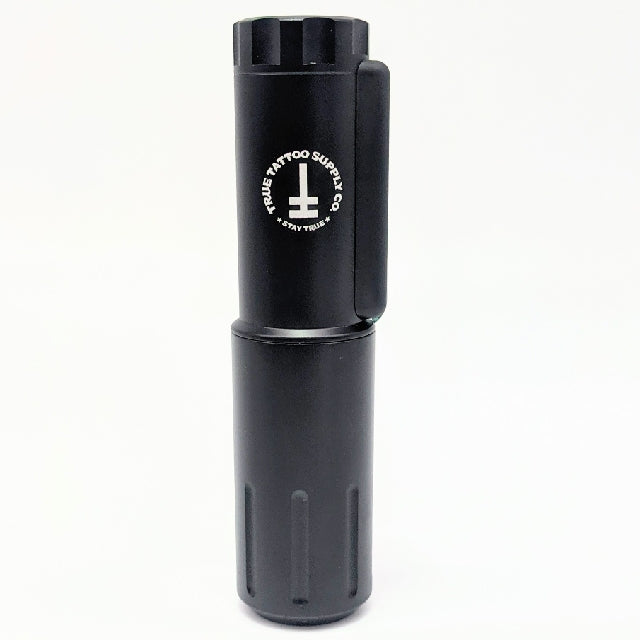 True MAST SABER Wireless Pen Rotary Tattoo Machine
Battery Capacity: 2000 mAh

Volts: 5-9 volts

Recharging Time: 2 Hours

Powerpack Working time: Minimum 8 hours

Output Voltage: 5V to 12V

Stroke Length: 3.5 mm

Needle protrusion: 0-4.5 mm

Suggested voltage for lining: 7.5V - 9V

Suggested voltage for shading: 6V - 8V

RPM: 8000-10000
Digital LED Battery Info:
When the first light flashes the screen shows the voltage. (For example, it shows 80 meaning 8.0V. The maximum voltage is 12v, but we do not recommend working with maximum voltage.)
When the second light flashes, the screen shows the power of the battery left. (When the power down to 20%, the light will keep flashing which reminds you the machine requires charging. It can work while charging.)
When the third light flashes, the screen shows the working time of the machine. (The maximum display time is 250 minutes if the time is over 250, the time is shown in the screen will not change.) You will need to restart the machine pen to restart the timer.