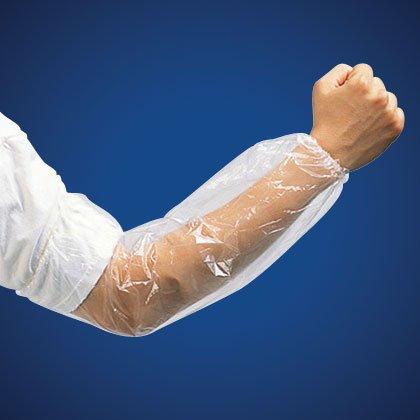 Disposable Arm Sleeve Covers

Set of 4 Dozen (96 total) disposable clear arm sleeves. Thin and comfortable to wear, strong elastic cuffs to hold them in place!
Comfortable during procedures..

Secure, strong elastic bands. 

Fits from wrist to below elbow.

Waterproof for added protection.

Single, Disposable sleeve covers.

Lightweight for comfort & dexterity.

4 dozen / 96 Pcs Sleeve Covers.