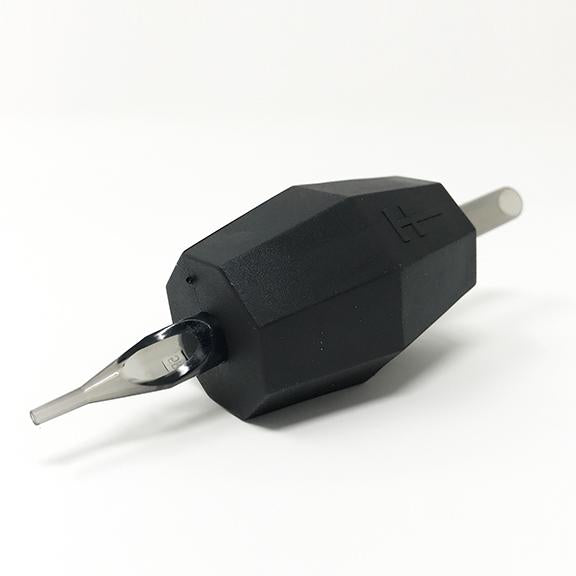 New Diamond Grip Disposable Tubes,  Affordable and Comfortable Disposable Tattoo Tube!
 Another innovative product from True Tattoo Supply the first of its kind in the tattoo industry, Diamond Grip Disposable Tubes™. The most comfortable silicone grip, plastic disposable tube on the market! Quality and affordability make this new True Tube a great addition to your daily tattoo routine, and are great for traveling artists!
Solid diamond shaped silicone grip.
High quality, smoked lexan Barrel.
Comfortable multi-angled diamond grip.
True sticky silicone texture for secure grip.
Form fitting diamond shapes to artist's hand.
Round and Diamond liner sizes available.
5 thru 15 mag shader tube sizes available.
True Tubes logo on each Diamond Grip.
Completely sterile, disposable and safe.
12 tubes per box, sterilized and ready to work!