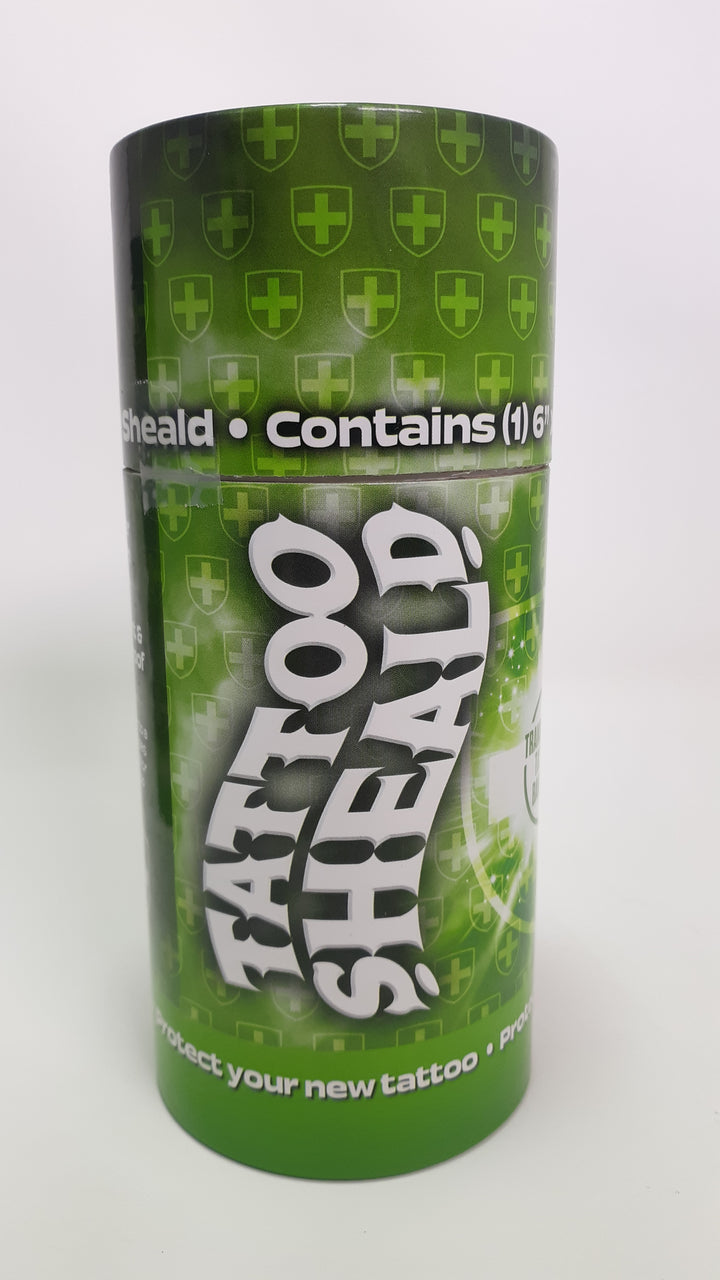 Tattoo Sheald Transparent Adhesive Tattoo Protection - Protect Your New Tattoo!
"Tattoo Sheald" Transparent Adhesive Tattoo Bandage! Tattoo Sheald is sealed tattoo protection to protect your new tattoo! The Best New "Tattoo Sheald" sealed bandage protection helps Your New Tattoo Recover the best it possibly can. * FEATURES: 3 Layer Design Adherent and Waterproof 6" x 32' and can be cut to fit a variety of tattoos!  To remove residual residue from tattoo sheald, use rubbing alcohol.

Tattoo Sheald also comes in Satin finish. - CLICK HERE TO SEE SATIN SHEALD
Best New Tattoo Protection

Promotes New Tattoo Recovery

3 Layer Design

Adherent and Waterproof

Comes in a sterile sealed bag.

Packaged in a strong container for durability.

6" x 32' and can be cut to fit a variety of tattoos

ALLERGY WARNING - "Tattoo Sheald" contains 

polyurethane acrylic adhesive medical bandage.
Stay out of Hot Tubs while using Tattoo Sheald.