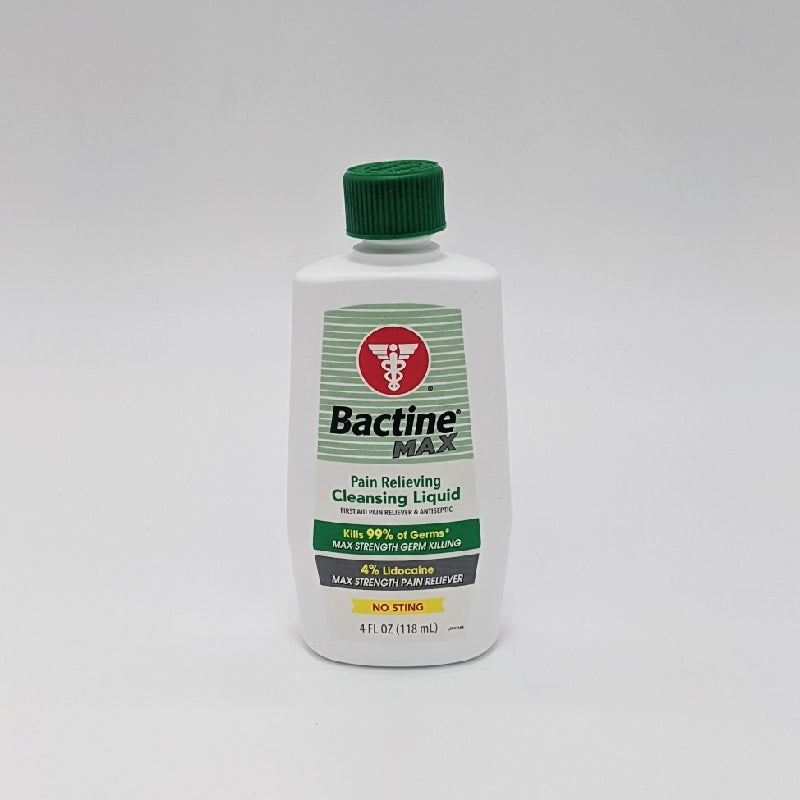 Bactine® MAX Anesthetic & Antiseptic Spray 5Oz. Bottle

INTRODUCING A NEW MAXIMUM STRENGTH BACTINE FORMULA THAT KILLS 99% OF GERMS* & RELIEVES PAIN ON CONTACT
Now with 4% Lidocaine, a maximum strength pain reliever**, Bactine® MAX Pain Relieving Cleansing Spray and Original First Aid Liquid helps prevent minor skin infections, and relieves the pain and itching associated with minor cuts, scrapes and burns, including sunburn.

True Tattoo Care is a variety of products for artists and collectors! Select from a variety of Glides, Foam Soaps, Ointments, Numbing Products, Sterile Wipes and many other products from today's leaders in tattoo care!
Please consult your product package for information specific to the product you have purchased.
*Germs commonly associated with skin infections.
**Highest strength available OTC in a first aid antiseptic.