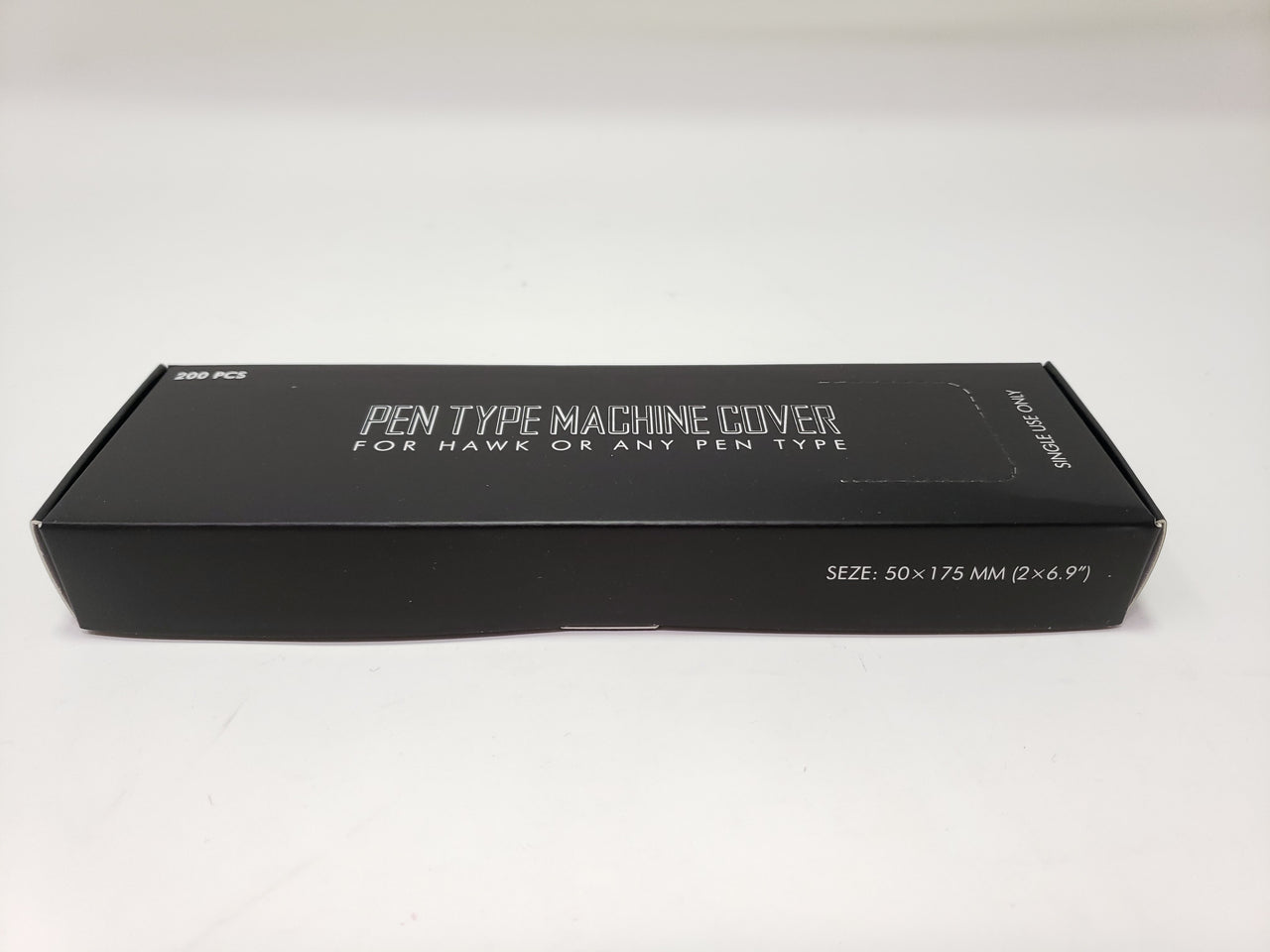 Tattoo Pen Cover- Disposable covers for tattoo pens
SIZE & PACKAGE - Exact sizes is 2*6.9inch (50*175mm), The tattoo machine pen covers sleeves are 200 pcs for each pack. Disposable use only. Use up and then throw away. It is suitable for most tattoo pens.

HIGH-GRADE MATERIAL - Made of high-grade plastic material (Polyethylene).Both quality and quantity are worthwhile. Great quality, Practical, Hygienic and Helpful. Disposable cartridge tattoo machine bags is a good helper for tattoo activity.

PRACTICAL FUNCTION - The tattoo cartridge machine cover is excellent for extra protection in keeping tattoo pens clean and germ free. Prevent cross contamination.

SPECIAL DESIGN - Each tattoo pen bag has a pre-punched hole, just slide your grip or pen into the sleeve with the needle portion coming out of the pre-punched hole to protect your tattoo grip or machine pen from blood, ink, or other contaminants.