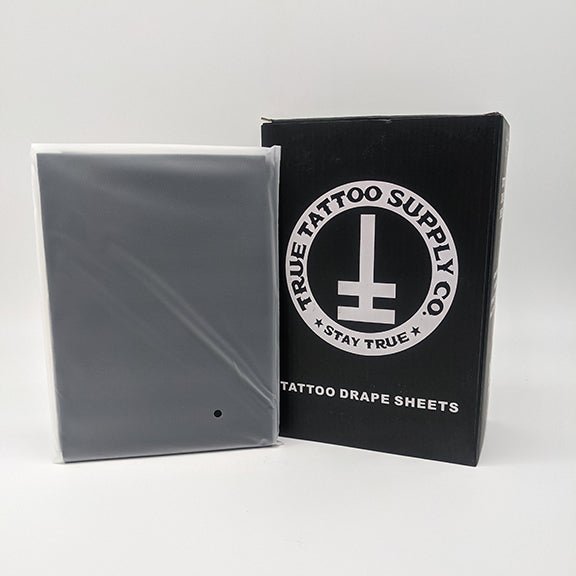 True Tattoo Black Drape Sheets come in two sizes, 36"x50" (S) and  40"x90" (L)
Individually packaged, 10 pcs per box.
These drape sheets provide protection and safety. Offers a preliminary barrier to many forms of contamination, made of non-woven cloth with a poly backing, they are waterproof, sturdy and durable.