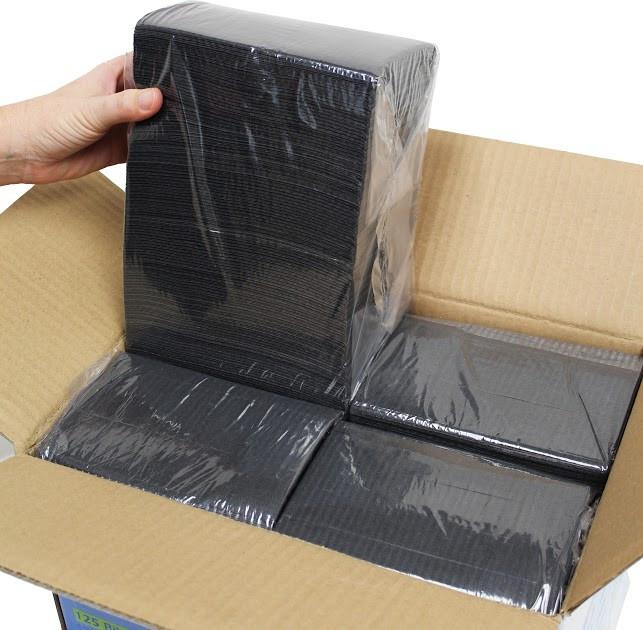 Adenna Lap Cloths - Black
Adenna 3-ply (2 ply paper/1 ply poly) black lap cloth bibs for tattooing are available at True Tubes! ADENNA® 3-Ply Patient Bibs are made of two layers of paper bonded together plus a layer of poly film. They feel soft, yet are made strong to prevent from tearing easily. They are good absorbent for liquid and moisture, and the poly film provides a water resistance layer. The surface has a horizontal embossing that helps prevent liquid or moisture from spreading onto patient's clothing or other surfaces. Perfect for work areas, arm rest coverings, client barrier cloths, and many more uses during the tattoo process!
Available in full cases of 500 or individual bags of 125 bibs.
2-ply paper / 1 ply polyfilm. 18" x 13" / 45.5 x 33 cm sheets.