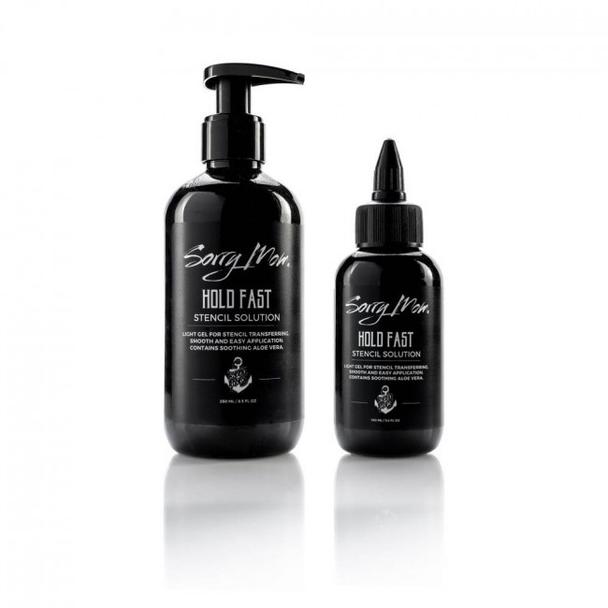 Sorry Mom Hold Fast Stencil Transfer Solution available at True Tattoo Supply!

Light gel for stencil transferring.
Developed in close collaboration with Myke Chambers.
- Easy application
- Long lasting
- Contains soothing Aloe Vera
Sorry Mom Tattoo Film
Protect your fresh tattoo. Hassle free.
5 sheets - 6"x6"
Regenerative tattoo film for fresh tattoos
– Waterproof
– Breathable
– Easy to measure and apply
– Perfect for an active lifestyle

This packaging is made of recycled materials. Please recycle it as well and contribute to a cleaner planet. 
Recommended by tattoo professionals worldwide