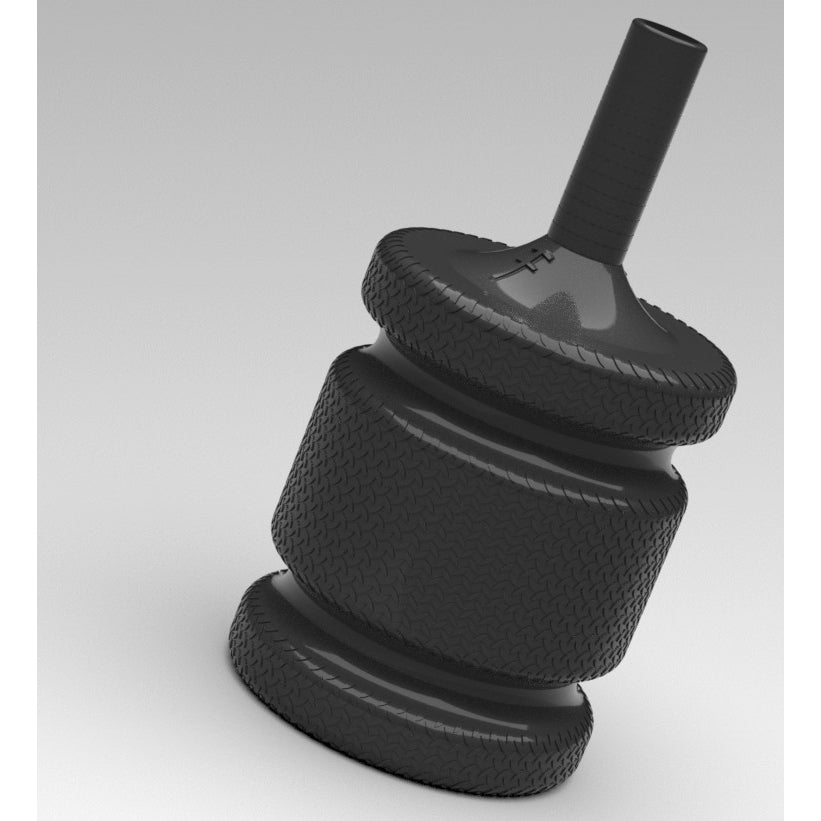 Click here to purchase Rogue Cartridge Tube
ROGUE Cartridge Tattoo Tube 
Yet another innovative tube from @truetubes , the all NEW Rogue Cartridge tube has the largest grip diameter of any disposable tattoo tube grip available on the market. Every Rogue Cartridge Tube is another dual use True Tattoo Product as every Rogue disposable cartridge tattoo tube is also a dual use tattoo product that comes packaged in a disposable True Rinse Cup. The Rogue solid backstem gives the tattoo artist the luxury of a non-flexing backstem. The "ROGUE" disposable Cartridge Tube works great with True "Tattoo Grip Tape" to bulk it up even more!
Largest Cartridge Tube available on market.
Each Rogue tube comes in a "True Rinse Cup".
Dual use True Tattoo Product with tube and rinse cup.

The Rogue solid non-flexing backstem.

1.5" works great with True Tattoo Grip Tape!

JUMBO 1.5" EXPANDED ROGUE TUBE GRIP WIDTH.
LARGEST DIAMETER CARTRIDGE TUBE GRIP AVAILABLE.
ROGUE TUBES HAVE MULTI-LEVEL AREAS FOR BETTER GRIP.
OPENS ARTIST'S HAND FOR A WIDER, COMFORTABLE ERGONOMIC GRIP.
DISPOSABLE DRIVE BAR INCLUDED WITH EVERY ROGUE CARTRIDGE TUBE.

MULTILEVEL WIDER GRIP FINGER REST AREAS HELP RELIEVE HAND FATIGUE.

ROGUE CARTRIDGE TUBE FORM GIVES ARTIST COMFORT AND CONTROL.

HEAVY DUTY, STRONG BACK STEM FOR A NON-FLEXING BACKSTEM.

NON SLIP TEXTURE, RETAINS GRIP WITH SOAPS, INKS & OINTMENTS.
THE LARGEST DIAMETER DISPOSABLE CARTRIDGE TUBE GRIP AVAILABLE!
Available through @truetattoosupply soon, Stay tuned for more details coming soon!

#roguecartridge #roguecartridgetube #rogue #roguejumbo #jumbogrip #roguebackstem #cartridgetube #tattootube #roguecartridgetattootube