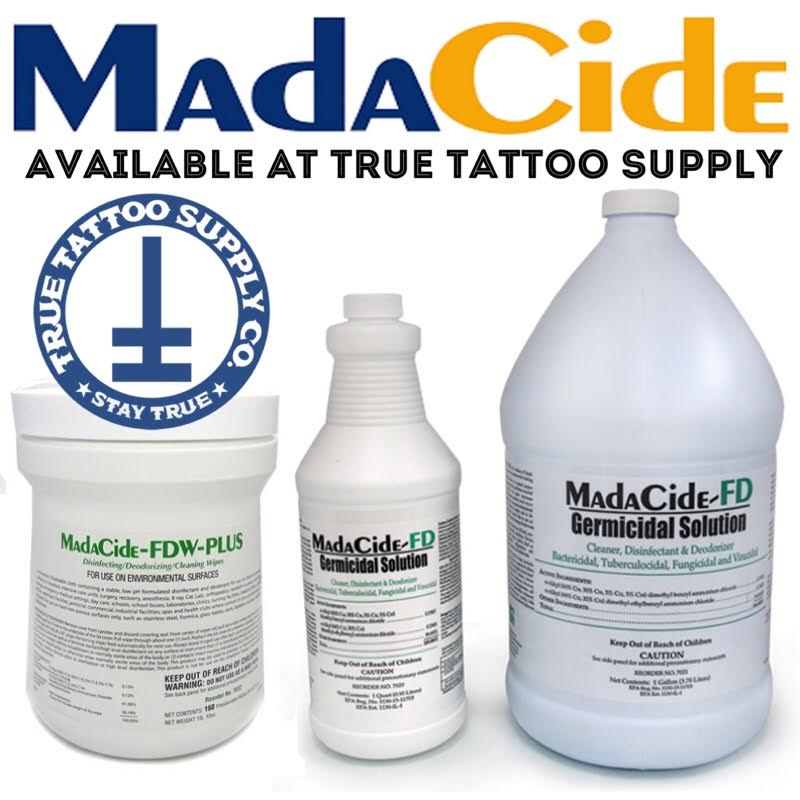 Sterilization, Wipes & Sprays at True Tattoo Supply!
MadaCide-FDW-Plus Wipes & Sprays are a multi-purpose disinfecting/cleaning/deodorizing wipe for use on hard, non-porous surfaces. Contains durable, nonwoven, nonabrasive wipes for effectively cleaning & disinfecting the infectious surfaces in medical settings. Ideal for use in hospitals, intensive care units, ambulances, dental offices, janitorial, emergency rooms, physician offices and kitchens. 

Effective against Influenza A, HIV, Hepatitis A, B & C, TB, MRSA, VRE, SARS, Fungicidal.
True Tattoo Products are a variety of products for artists and collectors! Select from a variety of Glides, Foam Soaps, Ointments, Numbing Products, Sterile Wipes and many other products from today's leaders in tattoo care.


SPECIFICATIONS:
160 wipes (12/case)
EPA registered
Self-Threading Wipes (6x6.75 in)
Contains Alcohol
EPA Registered