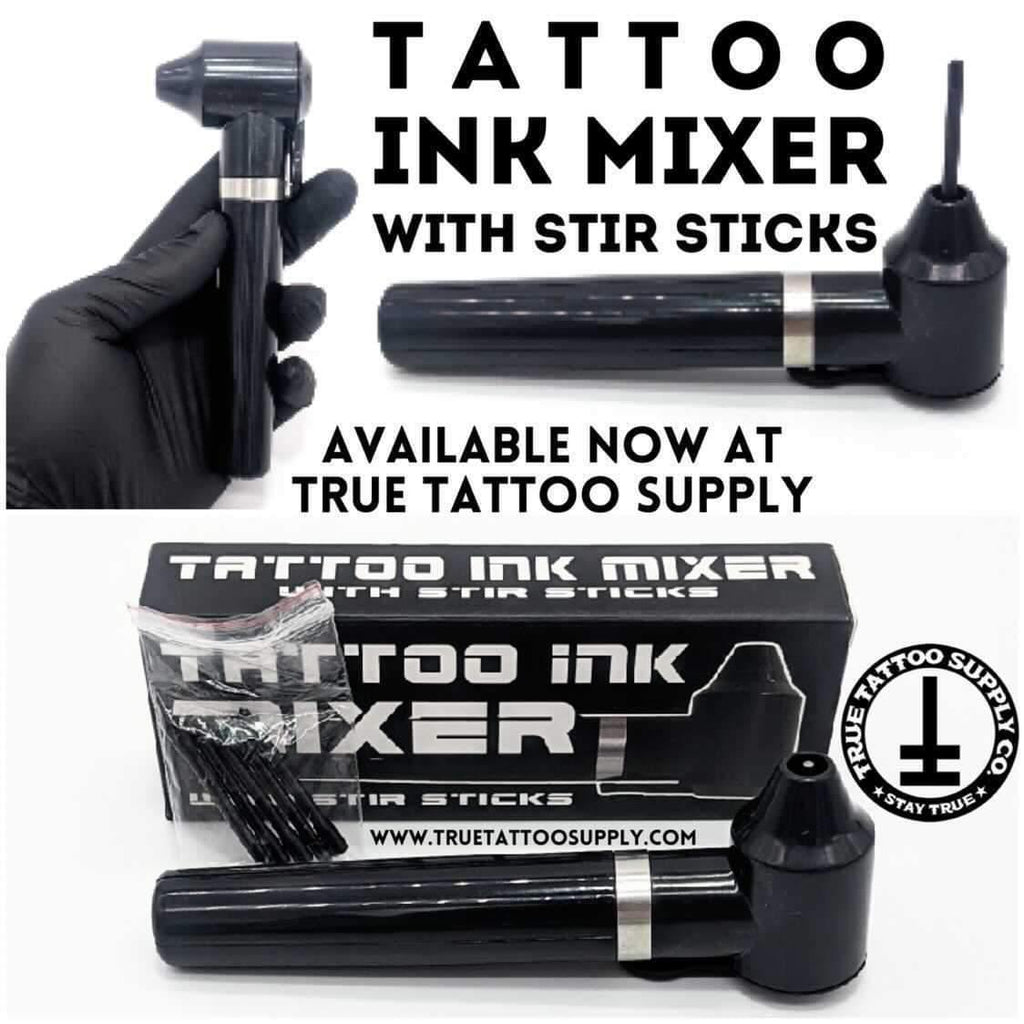 This Ink mixer can be used for tattoo inks, watercolor or paint 

A handy little device that saves you from shaking ink bottles until your arms fall off. An efficient way to mix your colors in no time.

The fast rotating motion and the custom fitted paddle end will mix even the thickest of tattoo ink!

Comes with 5 disposable mixing sticks. Need a longer stick? Combine 2 or more mixing sticks by attaching them together to make a super long mixer.