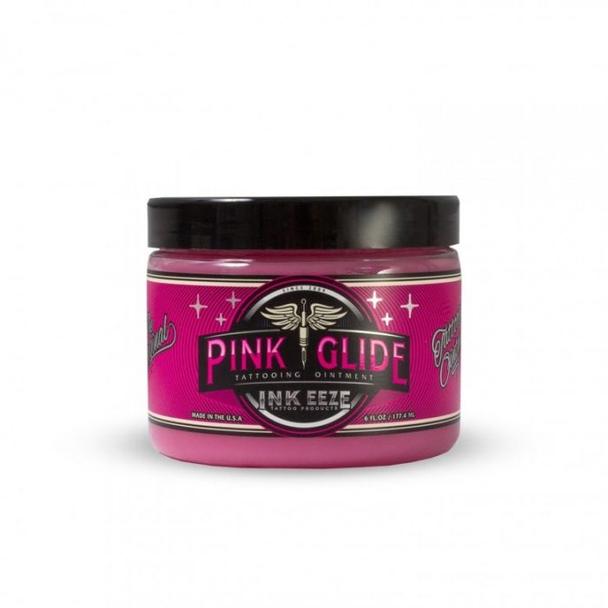 Pink Tattoo Ointment 6oz Jar by INK-EEZE
INK-EEZE prides itself on being a tattoo product lifestyle brand by developing products specifically for the industry in collaboration with artists, collectors, and skin-care professionals.

This ointment is a non-petroleum based ointment packed with essential oils and botanical extracts to benefit both the artist and the client. A handy two-in-one ointment, the glide is used both as a lubricant during tattoo procedures, and as an aftercare product — oh, and it smells like bubblegum! A little goes a long way with INK-EEZE Pink Glide. This listing is for the Pink Glide as a 6oz jar.
Specifications:
Size: 6oz
For use during the tattoo procedure and as aftercare
Non-petroleum based formula
Contains essential oils to moisturize skin
Smells like bubblegum
Not tested on animals
Manufactured in USA
Price per one jar