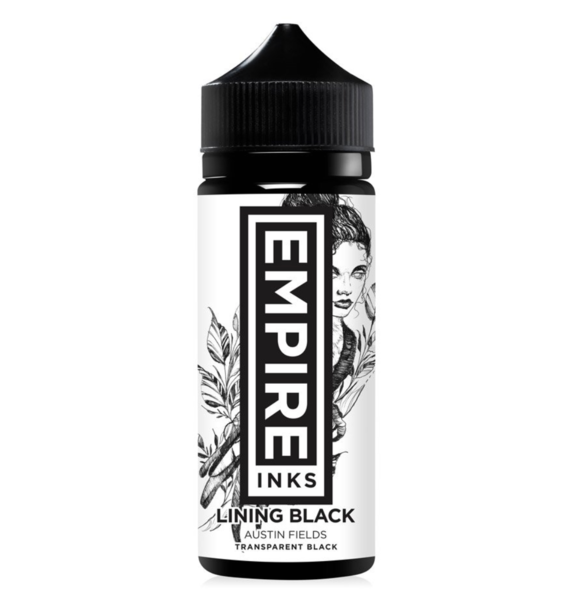 Empire Ink - Black and White Inks
Classic Black: The foundation.
All-purpose black. It's great for the artist that prefers to use only one black in their palette. With this black, you can line, shade, and color.
Available in 2oz, 4oz bottles.
Ivory Black: Our darkest black.
The most jet-black for those go-to black for the areas that completely lack exposure to light. This cooler shade of black contrasts well against warm skin tones. It is a great black for large solid saturation
Available in 4oz.
AUSTIN FIELDS SIGNATURE LINING BLACK

From Empire Inks Austin Fields Signature Lining Black ink. Austin Fields worked with Empire Inks to develop his own signature lining black ink.

Available in 4oz.