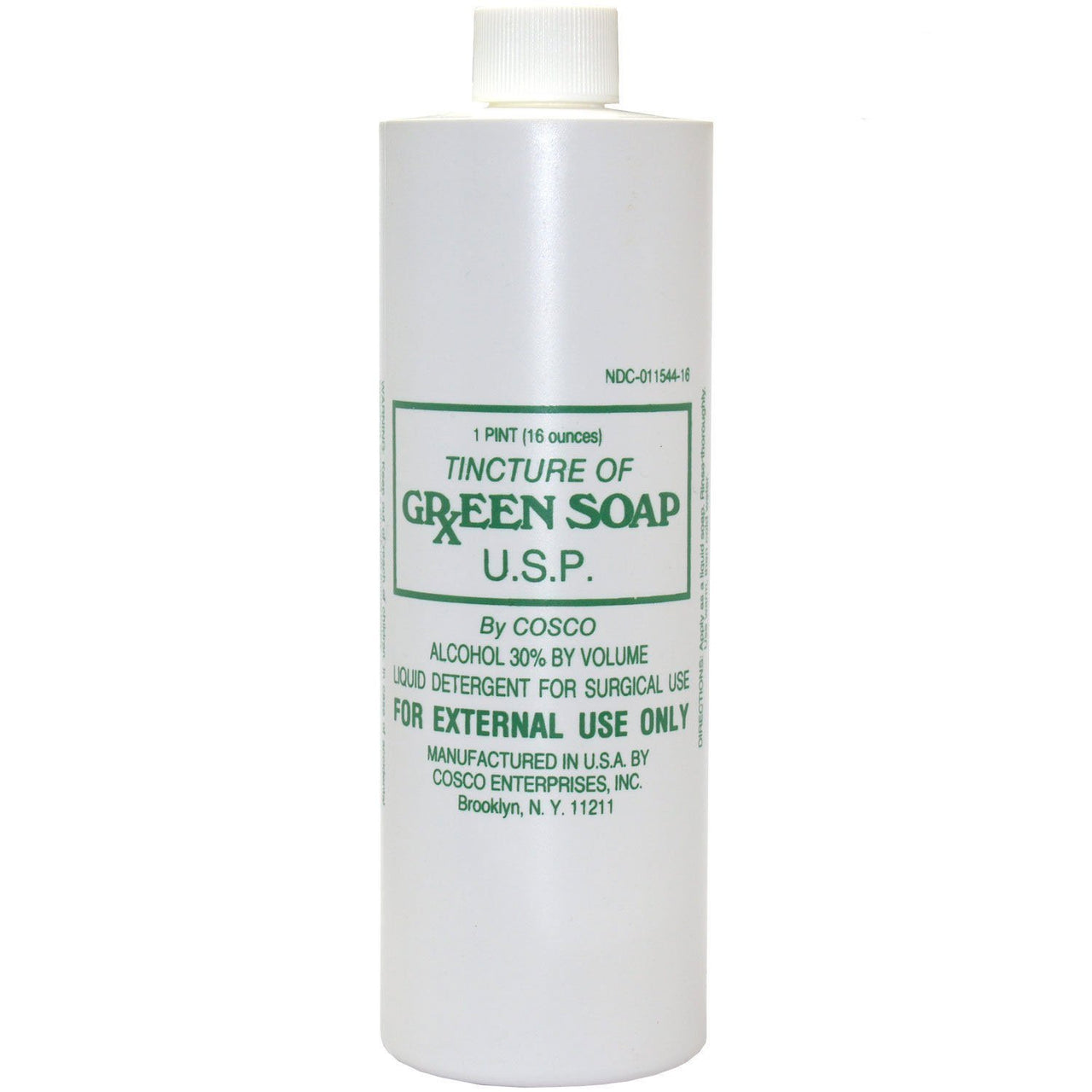 Tincture of Green Soap is an all natural, multi-use, must-have for most tattoo shops. Used most commonly to clean hands, surfaces and equipment.  Green soap is a vegetable, oil-based soap
 that's environmentally friendly.
---
Details
Liquid detergent and cleaner for cleansing skin. 30% alcohol by volume. An all natural soap made from pure vegetable oils and glycerine. For external use only.
ORMD/HAZARDOUS MATERIAL:
YES
SHIPPING RESTRICTION:
This item is not eligible for Air Shipment.